The JOURNEY should matter
as much as the DESTINATION
We are confident that our diverse and flexible services are suited for all your transportation needs, regardless of their complexity.
Visit our website
Contact us
Make a difference
We aim to change people's perception on ground transportation services by only targeting positive reactions.
Business strategies
We are proud to provide our customers with unbeatable prices and offer our partners attractive rates.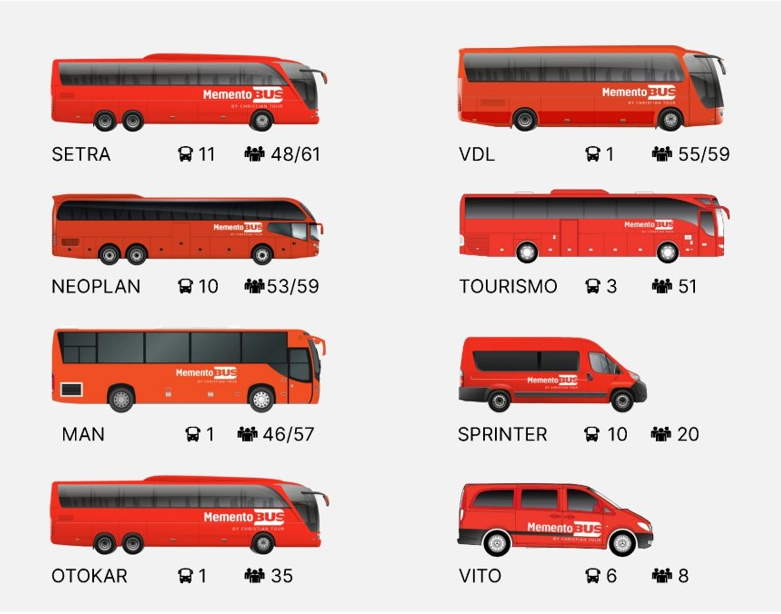 We started by building a quality service fleet and moved on to the next natural stage, sustainable travel, by developing a socially responsible transportation platform:
43 vehicles equipped with the latest technologies
experienced drivers 
continuous renewal of the fleet
optional services on board
Every year our fleet is upgraded with new coaches and minibuses. The common denominator of the entire fleet is the perfect operating state. You will never be let down. However, we make sure you are also insured in the unlikely case you will have to face any inconvenience.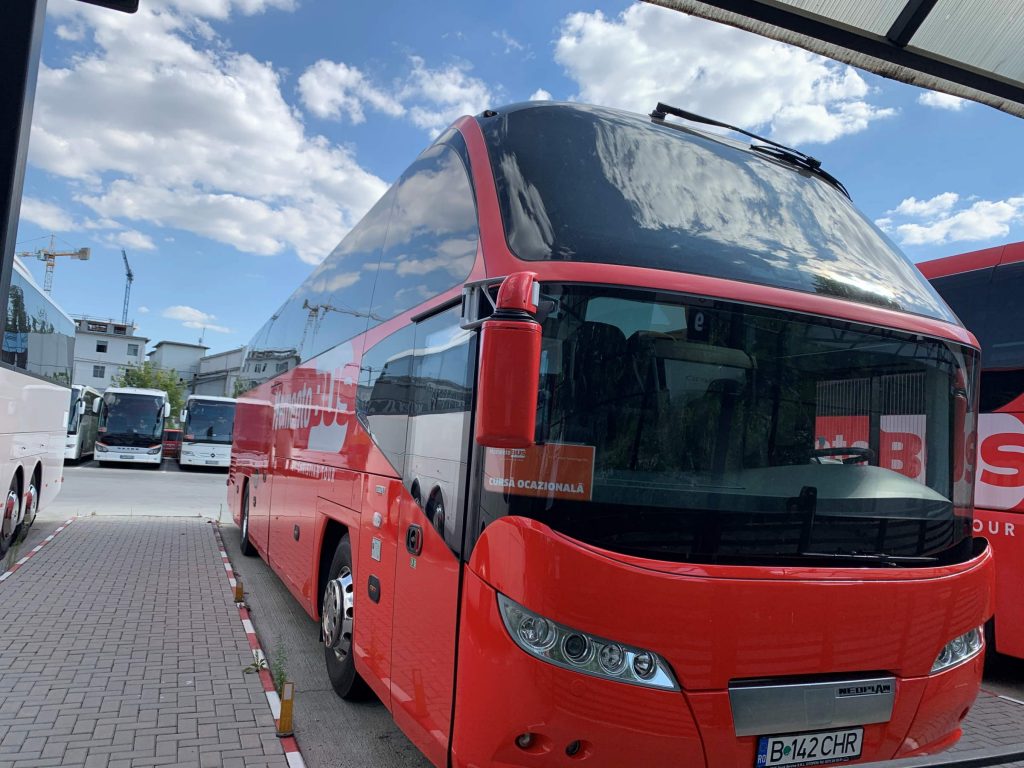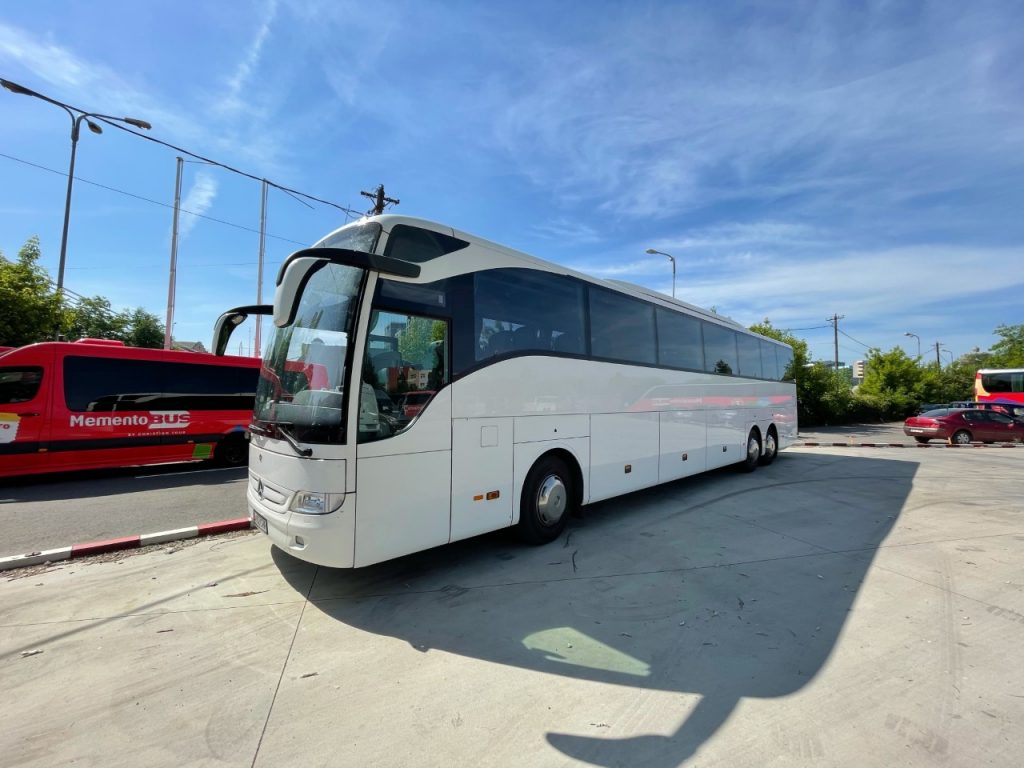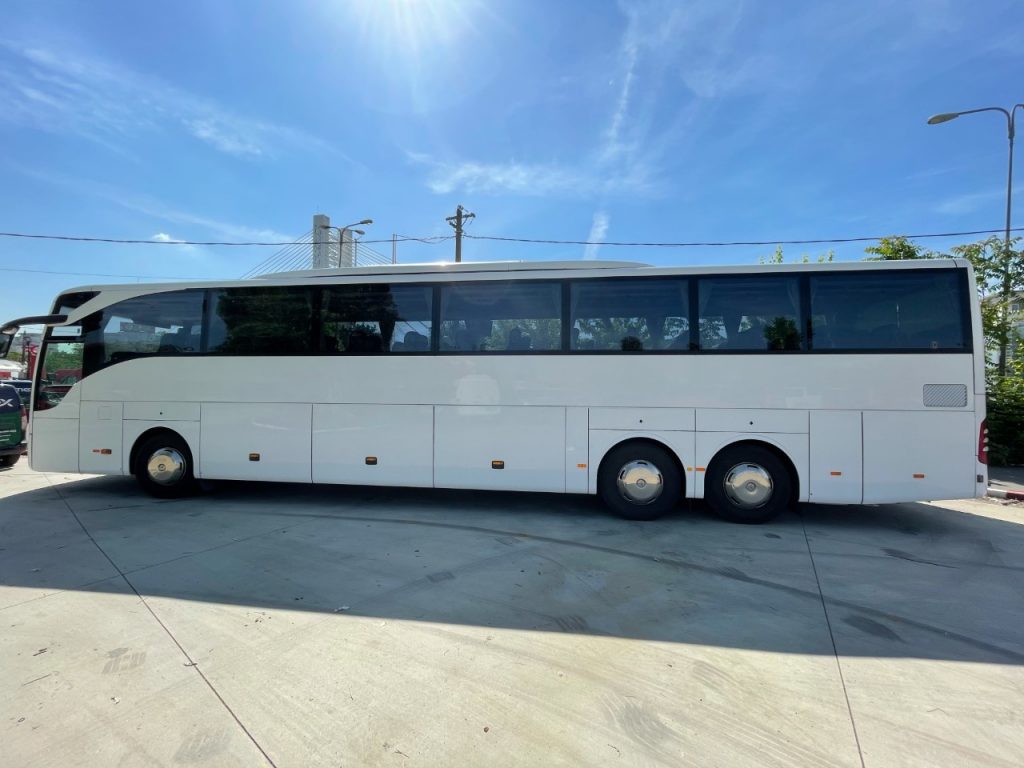 Central Bus Station Bucharest
The first intermodal terminal in Romania
We built the most modern bus station in Romania, open 24/7, ideal for any type of trip, whether it's a business or a holiday trip.
The Central Bus Station Bucharest is located near the Basarab area and is accessible by any means of public transportation in Bucharest.
Marketplace
Mementobus.com is an online platform for B2B and B2C sales dedicated exclusively to the purchase of bus tickets to and from various destinations in Romania or abroad.
By launching this platform in 2019, MementoBUS has changed its market strategy and transitioned from a travel transport operator into a true transport marketplace.
Key Figures :
28 carriers listed in the Marketplace
2 000 shuttle bus passengers
90 routes
180 destinations domestic and abroad
2 600 charter programs passengers
13 000 passenger tickets on partner routes
200k € total technology investment since launch